Video: VW reveals its TAP System at HAVEit Event
Sometime in June 2011, the German brand Volkswagen revealed for the first time its brand new technology, the TAP system or Temporary Automated Pilot system at the HAVEit event or Highly Automated Vehicle for Intelligent Transport that was held in Boras City, Sweden.
With the VW's Temporary Automated Pilot (TAP) system, a car model is able to run smoothly using all of its safety systems that have been activated. The TAP system can run the car without any involvement of the person driving. Press releases say that this VW technology can accelerate the car for up to 80 mph or 130 km/h. The TAP system steers, brakes, and accelerates automatically while still complying with speed limitations. Moreover, it won't let you overtake if you will are coming thru the right side but in several cases, the driver can still overtake on the right side if the situation calls for it.
The German carmaker along with HAVEit (Highly Automated Vehicle for Intelligent Transport), have recently shown a short video about the new TAP system equipped in a Volkswagen Passat model. The video has gone viral and has made a good effort in demonstrating the new VW feature to its patrons. But of course, it's still a matter of personal choice if you want to hand over the car controls to an automated system, which is probably a good idea for those who do their makeup on the road. Anyway, regardless of personal preferences, the new VW TAP system is another pat on the back for the car industry's technology.
Watch the VW TAP video below: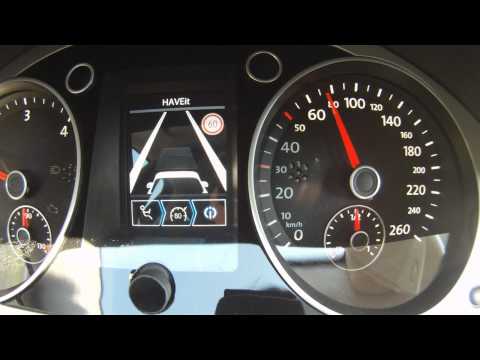 Tags: car autopilot system, car news, HAVEit, VW TAP System, VW temporary autopilot